Kemmiiii's Blog
Well, I chose this as the topic because of there are some people who follow a trend, whether or not its right they don't mind and they do this stuffs mostly out of Ignorance OR because 'this and that' celebrity is doing it.
Most times there are things I see people wearing or doing and I'm like; Oh well… If only they knew.
1) SAGGING: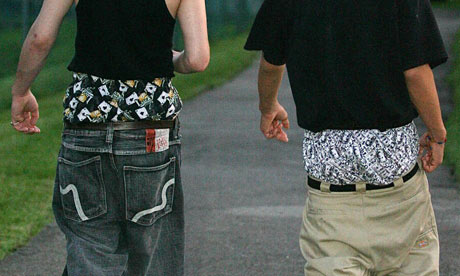 The thing I really don't get about this 'trend' is when it became fashionable to show one's underwear, just like the ladies who enjoy showing us their bra straps. By now everyone should know that sagging actually started in American prisons because prisoners were not allowed to wear belts. But its so stupid that it has become a 'fashion trend' among guys.
Some guys put their trousers below their butt! To be honest, whenever I see a guy sagging it sorta seems like they've poo-ed…
View original post 904 more words